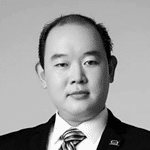 Robin Lee
CEO, Robin Lee LLC
Location: Los Angeles
Member Since: 2022
Chang "Robin" Lee is currently CEO of Robin Lee LLC, a technology and business development agency.
Prior to establishing Robin Lee LLC, Robin Lee was the Vice President of Global Business Development and Global Strategy at Monster Cable Products, serving as the right-hand to the Chief Executive Officer Noel Lee. Managing and representing the Office of the CEO, Mr. Lee was the head adviser and operations manager for business development strategy (e.g., mergers and acquisitions, brand partnerships), investment relations, emerging technology, product development, digital strategy, influencer management, and go-to-market strategy for multinational corporate entities in North America, Central America, Europe, and East Asia.
Mr. Lee is a recognized independent business consultant, political consultant, and public speaker. He has experience working with international government and non-government agencies dedicated to international business development and relations, including the World Federation of Overseas Korean Traders Association (World OKTA), the Korean Trade Promotion and Investment Agency in Los Angeles (KOTRA LA), and the Office of the Consul General of the Republic of Korea in Los Angeles.
Mr. Lee has volunteered many hours to community organizations including The K.W. Lee Center for Leadership, the Koreatown Youth & Community Center, the Korean American Coalition, the Global Children Foundation, and many other community organizations.
Outside of his business and community service life, Mr. Lee is a professional musician, specifically recognized as a classically trained vocalist, instrumentalist, DJ, conductor, arranger, and composer. He has performed globally with internationally recognized ensembles such as the Pacific Chorale directed by John Alexander, the Pacific Symphony conducted by Karl St. Clair, the Los Angeles Philharmonic conducted by Gustavo Dudamel, the Philharmonia Baroque Orchestra conducted by Nicolas McGegan, the University of California Chamber Chorus directed by Marika Kuzma, the Andrea Bocelli tour directed by David Foster, the Lord of the Rings in Concert Tour with the Berlin Philharmonic, movie soundtracks and many other music projects.
Mr. Lee graduated from the University of California, Berkeley, with a degree in Peace and Conflict Studies. He is also a graduate of the NetKAL Fellowship Program at the University of Southern California.