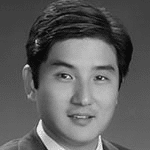 Richard M. Park
Chief of the Civil Rights Section,
U.S. Attorneys Office, Central District of California
Location: Los Angeles
Member Since: 2014
Richard M. Park is the Chief of the Civil Rights Section of the U.S. Attorney's Office (USAO) for the Central District of California. At the USAO, he has held multiple supervisory positions and received numerous commendations for his work, including a Department-wide Director's Award for his advocacy in promoting free, certified interpreters for limited English proficient litigants in civil matters within the California state court system.
Richard graduated from the UCLA School of Law in 2004, where he was a member of the Public Interest Law and Policy Program. Before law school, he completed graduate work at Seoul National University as a Rotary Ambassadorial Scholar. He graduated from Pomona College in 2000 and served as its student body president his senior year. During college, he participated in Army R.O.T.C. and graduated from U.S. Army Airborne School at Ft. Benning, Georgia.
Richard is a past or present board member of several Los Angeles-based non-profit organizations and currently serves as a deacon at his church. He is also a frequent panel speaker and has lectured on the topic of federal civil practice at the DOJ's National Advocacy Center, Seoul National University, and Handong International Law School.