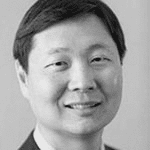 Raymond Sheen
Partner,
Farella Braun + Martel LLP
Location: San Francisco Bay Area
Member Since: 2017
Ray Sheen represents policyholders in complex insurance recovery disputes. He has advised clients on insurance coverage for a wide range of claims and losses, including cyber liabilities, data breach and 'phishing' losses; product liability/consumer class actions and product recalls; securities class actions and derivative lawsuits; trade credit claims; copyright, trademark, and patent infringement; and trade secrets, antitrust, Telephone Consumer Protection Act, Fair Credit Reporting Act, and employment claims.
Ray assists policyholders with negotiating and maximizing their insurance assets, including directors and officers (D&O), cyber liability, and errors and omissions (E&O) policies. He has advised clients on insurance issues related to mergers and acquisitions and real estate transactions.
Ray served as a law clerk to the Honorable J. Spencer Letts of the U.S. District Court for the Central District of California and as an extern with the Honorable Thelton E. Henderson of the U.S. District Court for the Northern District of California.