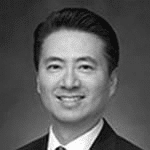 Phillip Shinn
Partner,
LimNexus, LLP
Location: San Francisco Bay Area
Member Since: 2012
Phillip Shinn is a partner in the San Francisco office of LimNexus, LLP. Mr. Shinn is a career trial attorney, and a former Ninth Circuit Court of Appeal staff attorney. Mr. Shinn's areas of practice include: commercial litigation, international arbitration and cross-border litigation; construction litigation; employment litigation; product liability defense; insurance coverage; and intellectual property litigation. Mr. Shinn spent two and a half years in Seoul, Korea, where he worked in the international arbitration and cross-border litigation department of Korea's largest law firm.
Mr. Shinn is a former Northern District of California Lawyer Representative to the Ninth Circuit Judicial Conference, and was elected to membership in the Federation of Defense and Corporate Counsel (FDCC). He has earned an AV Preeminent rating from Martindale-Hubbell, and has been named a Northern California "Super Lawyer."
Mr. Shinn is a former president of the National Asian Pacific American Bar Association (NAPABA), which is the voice of the 40,000 Asian American lawyers, judges, law professors and law students. He is also a former overseas president of the International Association of Korean Lawyers (IAKL), former president of the Asian American Bar Association of the Greater Bay Area, and a founding member of the Council of Korean Americans.