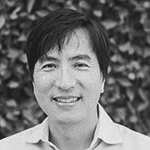 Phillip Chang
Founder & CEO,
Yogurtland
Metro Region: Orange County
Member Since: 2016
Thirty years ago, Phillip Chang immigrated to the United States. He began working in information technology and later started his own IT consulting business, igniting his entrepreneurial interest. In 2001, he opened his first retail business specializing in teas and boba.
Later Phillip expanded the concept to include frozen yogurt and added a topping bar, giving guests the opportunity to create and customize their own frozen yogurt treat. He renamed the shop Yogurtland, and before long, people were coming from miles away to sample the delicious yogurt and build their own custom treat.
Yogurtland has reshaped the popular frozen yogurt trend into a growing business by redefining dessert and delivering the ultimate culinary experience. Now celebrating 10 years in business, Yogurtland is the front-runner in the revitalized frozen yogurt segment, operating or franchising more than 300 locations across the United States and in Australia, Dubai, Venezuela, Guam and Thailand.
Beyond the business goals, Phillip has long desired to build a company culture that focuses on providing growth and happiness opportunities for employees. His faith has guided him to take a servant leadership approach, bringing a new dimension to how the business is shaped and people are served, as employees, franchise partners, vendors and guests.
This approach has brought the company much success and Phillip has been recognized within the business community for these achievements. Phillip was named Ernst & Young Entrepreneur of the Year in 2014, and INC. Magazine named the brand to its Inc. 5000 list last year, becoming the first frozen yogurt brand to make the company's prestigious list of growth companies. Franchise Business Review, World Franchising Network and the International Franchise Association have named Yogurtland as one of the "Top Food Franchises." The Orange County Business Journal continues to recognize Yogurtland as a top growth company. Recently, Phillip, and his wife Michelle, was recognized by Concordia University for their servant leadership.
For Phillip, the business provides a pathway to help others, and his charity focus extends into countries where poor children and widows need valuable support to help them thrive. Phillip supports more than 600 missionaries that are building orphanages and safe-place environments for children and human trafficking rescue organizations that restoring dignity to victims of this growing crime.
Phillip and Michelle reside in Irvine with their teenage daughter Claire.