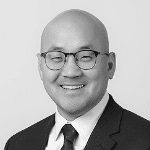 Peter S. Hyun
ACTING ASSISTANT ATTORNEY GENERAL,
U.S. DEPARTMENT OF JUSTICE
Metro Region: DC Metro
Member Since: 2019
Peter currently serves as the Acting Assistant Attorney General at the U.S. Department of Justice. Previously, Peter was a partner at Wiley Rein LLP, a leading "insider" Washington DC law firm that operates at the intersection of politics, law, government, business, and technological innovation. He is part of the firm's Government Investigations/White Collar practice, and focuses on defending criminal and civil government enforcement actions, congressional investigations, and State Attorneys General investigations. A former Assistant U.S. Attorney in the Eastern District of Virginia's U.S. Attorney's Office, Assistant Attorney General in the New York Attorney General's office, and Chief Counsel for U.S. Senator Dianne Feinstein, Ranking Member on the U.S. Senate Committee on the Judiciary, Peter provides strategic advice to companies and individuals navigating multifront, parallel investigations.
Prior to joining Wiley Rein, Peter served as chief counsel to Senator Dianne Feinstein, advising her on law enforcement issues, including asset forfeiture, False Claims Act (FCA) enforcement, bank fraud, money laundering, cybercrime, white collar fraud, firearms, juvenile justice, domestic violence, child exploitation, sexual violence, and human trafficking. In addition, he has worked on bipartisan, bicameral legislation, and assisted on oversight of the U.S. Departments of Justice and Homeland Security, and the Federal Bureau of Investigation.
Peter also has experience advising on cutting-edge law enforcement-related policy matters on Capitol Hill, including cryptocurrencies, blockchain and distributed ledger technology, cybersecurity, facial recognition, drone use, and electronic data privacy. His versatility allows him to work across several of Wiley Rein's practices.