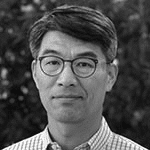 Perry Ha
Founder and Managing Director,
Draper Athena
Location: San Francisco Bay Area
Member Since: 2012
Perry Ha is the founder and Managing Director of Draper Athena – a venture capital firm with offices in the U.S., Korea, Hong Kong and China. He has been an active venture investor since 1997; and has invested and served on the board of many successful companies including iPivot (acq by Intel), Demandtec (IPO then acq by IBM), Imparto Software (acq by PKS), ProfitLogic (acq by Oracle), and Zantaz (acq by Autonomy). He also served as interim CEO in two different companies.
Prior to Draper Athena, he was a management consultant advising clients to better manage technology portfolios and develop new products. Prior to that, he managed an R&D Group at Amicon, a life sciences device company, which was acquired by Milipore in 1994. He was granted two design patents during his tenure at Amicon.
He serves as an advisor to KIC (Korea Innovation Center) and KACF-SF (Korean American Community Foundation of San Francisco). He is a founding board member of CKA (Council of Korean Americans). He serves on the Leadership Board of McGovern Institute for Brain Research at MIT. And he is a member of the MIT Board of Trustees and serves on its Corporate Development Committee.
He earned B.S. and M.S. degrees from Massachusetts Institute of Technology and an M.B.A. from Harvard Business School. He was the captain of his collegiate volleyball team and was selected to NCAA All-American Third Team. He is a lifelong student and teacher of Tae Kwon Do, a Korean martial art of which he is a certified Master Instructor.