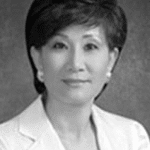 Mimi Song
CEO and Chairwoman,
Superior Grocers
Location: Los Angeles
Member Since: 2012
Mimi Song, President and Chief Executive Officer of Superior Grocers, leads one of the largest independently-owned chain of grocery stores in Southern California. She has more than 30 years' experience in the supermarket industry, and has dedicated her career to making Superior Grocers a recognizable leader and innovator in the Southern California retail grocery industry.
A native of Korea, Mimi immigrated to the United States in 1977, and founded Superior Grocers in 1981, with one store location. Since then Superior has grown to 39 stores, employing nearly 5,000 employees throughout Los Angeles, San Bernardino, Riverside, Orange County, Ventura County and the outskirts of Southern California.
With a strong focus on offering customers a superior grocery shopping value, excellent service and community involvement, Mimi's visionary leadership enables Superior's employees, customers and vendor partners to work together and create a true partnership in their Southern California communities.
As a company, Superior Grocers is an active partner and strong supporter of education in the local communities. The Superior Foundation, its non-profit arm, makes a direct connection with local communities, and provides ongoing support to schools, youth programs and scholarship programs. For the past 15 years, the Superior Foundation has raised over $2 million for many local elementary, high schools, and youth programs, and scholarships have been given to over 280 schools and non-profit organizations in Southern California.