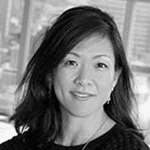 Michele Park, PhD
Partner,
Clarus
Location: San Francisco Bay
Member Since: 2017
Michele Park, PhD, serves as a Partner for the firm and leads the Clarus Cancer Fund, a novel investment model aimed at generating financial returns and amplifying scientific and medical impacts by donating a portion of the Cancer Fund's returns to advance basic science research in cancer.
Dr. Park joined Clarus in 2006 with six years of sell-side equity research experience covering the biotechnology sector. From 2002-2005, Dr. Park was a research analyst at Credit Suisse First Boston, where she covered biotechnology stocks as a member of the firm's US biotechnology team. Before joining CSFB, Dr. Park was a biotechnology research analyst at US Bancorp Piper Jaffray.
Dr. Park received a PhD in Molecular Biology from Cornell University's Graduate School of Biomedical Sciences, completing her PhD dissertation at Memorial Sloan-Kettering Cancer Center, and a BA in Molecular Biology from Princeton University.
Michele is a member of Curesearch's Catapult Advisory Council and represents Clarus on the Board of Directors of Lumos and as a Board observer of SFJ . Previous Board seats have included Sientra (NASDAQ:SIEN) and Board observer roles at Achillion and Comentis. Michele is also an appointed member of the Council of Korean Americans (CKA).