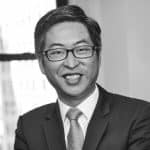 Michael D. Yim
Partner,
Putney, Twombly, Hall & Hirson LLP
Location: New York
Member Since: 2019
Michael D. Yim is Partner at Putney, Twombly, Hall & Hirson LLP. Michael's labor & employment law practice is multidisciplinary and international in scope. Michael offers extensive skill in resolving complex wage and hour claims, including class actions involving thousands of alleged class members. He regularly serves as lead counsel in high-stakes matters, and works diligently with each client to develop comprehensive strategies for all workplace issues. Notably, his practice includes executive employment strategies such as non-competition, trade secrets and cross-border mobility and compensation, as well as discrimination, whistleblower and other labor-related matters.
Michael represents a broad range of international and domestic clients. Michael's industry experience is both broad and deep, and includes telecommunications, hospitality, financial services, retail, manufacturing, technology and lifestyle businesses, to name only a few.
Michael is also active in the Korean communities serving on the boards of the Korean American Association of Greater New York, Korean American Family Services Center, Korean American Lawyers Association of Greater New York, and the International Association of Korean Lawyers. He is also a member of the advisory board of the Fordham University School of Law Attorney Alumni of Color.