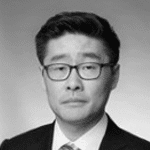 Michael S. Kim
Founding Partner, Kobre & Kim LLP
Location: New York
Member Since: 2018
Michael S. Kim, co-founder of the firm, serves as lead counsel in high-stakes disputes and investigations.
Recognized by Chambers & Partners as "an extraordinary attorney with great trial and legal skills who knows how to give clients what they want," Mr. Kim is a well-known advocate and strategist in complex disputes and investigations, particularly those involving international regulatory proceedings. Client reports in Benchmark Litigation describe him as "a brilliant strategist and creative thinker" and "an exceptional leader, especially in cases involving multi-jurisdictional issues" who "coordinated legal proceedings in three or four jurisdictions all working together to achieve our objective."
Mr. Kim's focus lies at the intersection of fraud and insolvency in situations involving government investigations and asset forfeiture/confiscation, recovery of hidden assets and bankruptcy, often in simultaneous legal proceedings in multiple countries. He has served as lead counsel in some of the most significant matters in these specialized areas of law.
In the area of government investigations and asset forfeiture/confiscation, Mr. Kim has been recognized as one of the most highly regarded individuals in international business crime defense by the publishers of the Global Competition Review (UK), which noted his "extraordinary advisory and trial skills." Mr. Kim was also recognized by the publishers of Benchmark Litigation, highlighting his work in global financial disputes and criminal investigations. He has served as an expert witness on international government and regulatory enforcement issues in the courts of England, Switzerland and Italy.
In the areas of insolvency and judgment enforcement, Mr. Kim has been ranked as one of the top lawyers in the world by the publishers of the Global Arbitration Review. He has served as an expert witness on U.S. debtor-creditor laws in the courts of the Cayman Islands and is co-author of the book Debtor-Creditor Fraud (Thomson West).
Prior to establishing Kobre & Kim, he served as a prosecutor for the U.S. Department of Justice (as an Assistant U.S. Attorney in the Criminal Division of the U.S. Attorney's Office for the Southern District of New York (DOJ-SEC-CFTC Securities and Commodities Fraud Task Force)). While serving in that capacity, Mr. Kim focused on white-collar criminal cases involving hedge funds, securities and commodity futures fraud, many of which involved international asset tracing and forfeiture.
Earlier in his legal career, Mr. Kim practiced at Davis Polk & Wardwell LLP in New York.
Before his legal career, Mr. Kim served as a U.S. Army infantry officer.