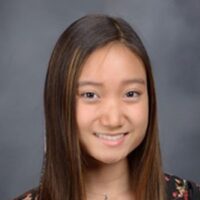 United States Naval Academy | San Dimas, CA
Uniformed Services University Research Internship (Dentistry)
Lois Um is a 2nd-year Chemistry student at the United States Naval Academy. Upon graduating and commissioning as a Naval officer, Lois hopes to serve as a Navy Dentist. She is planning on conducting research at Uniformed Services University. In her free time, she enjoys hiking, journaling, fencing, and spending time with her friends and family.