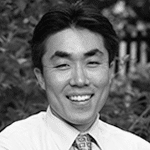 Leo Kim
Head of Business Planning and Operations for the Haematology R&D group of AstraZeneca
Metro Region: VA
Member Since: 2021
Leo serves as the Head of Business Planning and Operations for the Haematology R&D group of AstraZeneca, and he has risen through the ranks in diverse technical areas including strategy & operations, market access, and healthcare policy. A neuroscientist by training, he started his career as an R&D program manager at an oncology/neurology start-up and earned the business training as a consultant at McKinsey & Company, where he advised a regulatory agency and several major pharmaceutical companies on business growth strategies, harvesting new technologies for optimizing R&D innovation, and Real-World Evidence initiatives to better understand the effects of drugs in clinical settings.
Leo has a Bachelor of Science degree in Chemistry and Biological Sciences from Korea Advanced Institute of Science and Technology (KAIST), and a Ph.D. from the University of Pennsylvania, School of Medicine.
Throughout his professional life, Leo has been practicing in giving back to patients and the public through various volunteer commitments. Previously he was instrumental in organizing a patient advocacy group for a rare inherited retinal disorder, Blue Cone Monochromacy, and a Board member for the Night Ministry, a Chicago non-profit organization that provides Housing, Healthcare, and Human connection to the homeless and other at-risk populations. During the 2021 Presidential campaign, Leo dedicated weeks of his time in registering Korean American voters across Northern Virginia, so their hard-earned citizenship would translate into a meaningful voice in the country's public discourse. In addition, Leo was appointed by the Governor to the Virginia Board for the Blind and Vision Impaired, where he oversees its $6 million dollar endowment fund that finances summer camps for vision impaired children and other worthy projects.
Additionally, Leo is an avid practitioner of all things that refine and recharge mind, body, and spirit, be it reading, running, or meditation. He lives with his dear wife and their (furry) baby, Nina, in beautiful Old Town Alexandria, VA.