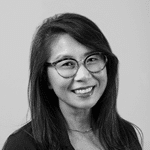 Kay Yu
Arbitrator and Mediator, Self Employed
Metro Region: Philadelphia
Member Since: 2023
Kay Kyungsun Yu serves as a neutral arbitrator and a mediator. She is on multiple rosters of distinguished neutrals, including the Employment, Labor, Commercial, and Consumer Panels of the American Arbitration Association and the Federal Mediation and Conciliation Service.
Kay is also a candidate in the Primary Election on May 16, 2023, running to become a judge on the Philadelphia Court of Common Pleas. In 2020, Kay was the Voter Protection Director of the Pennsylvania Democratic Party, serving the mission of protecting voters' access to the ballot and ensuring that every vote was counted.
From 2008 to 2013, Mayor Michael Nutter appointed Kay to serve as the Chairperson of the Philadelphia Commission on Human Relations. Sparked by violence at South Philadelphia High School on December 3, 2009, which resulted in the emergency-room treatment of 26 Asian immigrant students, the Commission convened a year-long series of 11 public hearings on intergroup tensions in the City's public schools. During the same period of time, Kay worked to overhaul and update the City's civil rights law, producing the first full restatement of the Fair Practices Ordinance since it was enacted in 1963.
In 2018, the Philadelphia Bar Association recognized Kay as the recipient of its acclaimed Justice Sonia Sotomayor Diversity Award and was named Attorney of the Year by the Asian Pacific American Bar Association of Pennsylvania.