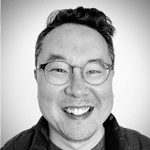 Kang Ahn
CFO,
3D LIVE, INC.
Metro Region: Colorado
Member Since: 2022
Kang Ahn is Chief Financial Officer of 3D Live, Inc., a company pioneering the future of out-of-home entertainment with its patented stereoscopic LED display technology.
Kang has been commercializing display technologies for over 10 years. Most recently, Kang was Senior Vice President of Product Development at RealD Inc., the leading global provider of visual technologies. In his role, Kang was responsible for leading cross-functional efforts to develop and bring innovative, high-impact technology products and services to the cinema market. He was also Chief Operating Officer of MasterImage 3D Inc., a Samsung and Foxconn-backed company (acquired by RealD). Prior to MasterImage 3D, Kang worked with a number of different technology startups in Silicon Valley and Seoul as a Principal with Samsung Ventures.
Kang received his MBA from the Yale School of Management and his BS in Industrial Engineering from Stanford University.