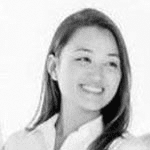 Julie Won
Executive Consultant,
IBM
Location: Washington, DC
Member Since: 2017
Julie Jaehee Won, a first-generation Korean immigrant, is a liaison for private sector corporations to public sector organizations. With a heart for public service and a zeal for innovative thought leadership, she worked in IBM's Federal practice managing Federal Civilian accounts.
She has now transitioned into a new role at IBM as an Executive Consultant specializing in enterprise-wide transformation projects at the corporate headquarters. Internally, Julie leads corporate social responsibility efforts by coordinating local public service activities for IBM employees and is also a candidate for IBM's Corporate Service Corps to be deployed 2019-2020.
Externally, she serves as a commissioner for the DC Mayor. Julie received her BA in International Relations and BA in English Textual Studies with high distinction from the Maxwell School of Citizenship and Public Affairs at Syracuse University.
As an advocate of Public-Private Partnerships, Julie continues to champion greater operational efficiency in public service by leveraging private sector technology and innovation.