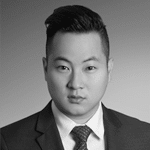 John Lee
Partner, RSM US
Metro Region: Los Angeles
Member Since: 2022
As a Partner in Business Tax Services at RSM US, John advises public and privately held companies, private equity funds, partnerships, and foreign-owned corporations. John also serves as the national leader of the South Korea practice with a focus on foreign direct investments. Having started his career at a global law firm, John later worked for "Big 4" accounting firms before joining RSM. Prior to his current role, John was the national leader for U.S. Tax Services at RSM Canada.
John has advised clients on a wide range of U.S. domestic and cross-border issues including business expansions in and into the U.S., financing and refinancing structures, tax due diligence for mergers and acquisitions, state income and franchise tax, sales and use tax, credits and incentives, treaty qualification, repatriation of funds, withholding, and FATCA, among others. His experience includes a broad range of industries and he currently serves as the West Region tax leader for the healthcare industry and is on the Los Angeles leadership team for the technology, media, and telecommunications (TMT) industry.
John is also the national leader of InspirAsian. With a membership of 1,700+ across the U.S. and Canada, InspirAsian is RSM's employee resource/network group focused on uplifting and supporting employees and clients of Pan-Asian background.
John is a licensed attorney in New York and New Jersey and is admitted to the U.S. District Court for the District of New Jersey. He is a graduate of Georgetown University Law Center, Rutgers University, and the University of Toronto.