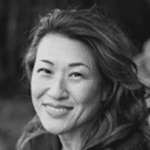 JoAnn McNutt
ORGANIZATIONAL PSYCHOLOGIST | SENIOR BOARD CONSULTANT, BOARD FIRST CONSULTING, LLC
Location: San Francisco Bay Area
Member Since: 2021
JoAnn McNutt, PhD, is an organizational psychologist and senior board consultant with Board First Consulting, LLC, based in the San Francisco Bay Area. She advises boards and executives on a wide array of challenges, including governance restructuring initiatives, strategic visioning and planning, board-management alignment, and board development and effectiveness. Her passion is creating high-performing boards and organizations.
She combines content knowledge in governance, quantitative and qualitative research, and an educational background in organizational behavior and psychology to deliver results for her clients. When coaching senior executives to strengthen their leadership skills and improve team performance, she leverages the training and experience she gained serving as an officer in the military. Clients include the boards of non-profit and for-profit corporations from various industries, such as healthcare, higher education, consumer services, oil/energy, performing arts, and high-tech companies.
JoAnn served over 12 years in the U.S. Army Reserve, reaching the rank of Captain in the Medical Service Corps. She was the Company Commander of the 352nd Combat Support Hospital based in Oakland, CA. She was a cadre member of the 63rd Regional Readiness Command's Company Team Leadership Development Program, where she taught change management. Prior to becoming an officer, JoAnn was trained in the Army as a surgical technician during her enlisted years.
She currently serves on the Advisory Council for Courageous Leadership, a consulting firm focused on developing leaders to act with ethical courage and ingenuity to overcome complex and challenging business problems. She has served on the National Board of Advisors of the American Hospital Association's Center for Healthcare Governance (AHA-CHG). She was also a member of their Blue Ribbon Panel for the Governance of Physician Organizations and the Governance of Collaborative Partnerships that Improve Community Health.
JoAnn earned her B.S. in Psychology, M.A. in Change Leadership, and Ph.D. in Organizational Psychology.