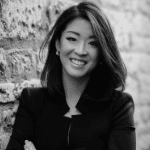 Jieun Baek
Founder & co-director, LUMEN
Metro Region: Boston
Member Since: 2020
Jieun is currently the Research Manager for "Technology and Human Rights in North Korea" at the Harvard Carr Center for Human Rights Policy. She is the founder and co-director of
Lumen
, a 501(c)(3) group dedicated to making information available to North Koreans through research-based technological development.
Previously, Jieun was a research fellow at Harvard's Belfer Center, where she authored North Korea's Hidden Revolution: How the Information Underground is Transforming a Closed Society. She has written op-eds and articles including in the New York Times and Foreign Affairs, and has given many talks on North Korea. In addition, she's provided research-based commentary to media outlets and was interviewed in several documentaries including CNN Fareed Zakaria's "Two Faces of Kim Jong-Un," and National Geographic's "Inside North Korea's Dynasty." For several years, Jieun worked at Google Headquarters in sales and on information access projects in closed societies.
She co-produced Divided Families, a documentary about family divisions between North Korea and the United States. Jieun received her Bachelors and Masters in Public Policy at Harvard, and her PhD in Public Policy at the University of Oxford. Her second book (forthcoming) will be about the making of first movers of political dissent in authoritarian countries, with a country focus on Burma/Myanmar. She is a proud Los Angeles native. Visit her at www.JieunBaek.com.