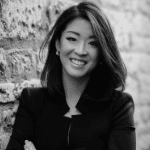 Jieun Baek
Author & Researcher,
University of oxford
Location: Los Angeles, CA
Member Since: 2020
Jieun Baek is finishing her Ph.D. in Public Policy at the University of Oxford, where she researches the motivations of early-stage political dissenters in authoritarian states. She has conducted fieldwork in Myanmar, where she interviewed and taught former political prisoners, political activists, and internally-displaced persons.
Previously, Jieun was a research fellow at Harvard's Belfer Center, where she authored North Korea's Hidden Revolution: How the Information Underground is Transforming a Closed Society. She has written op-eds and articles including in the New York Times and Foreign Affairs and has given many talks on North Korea. In addition, she has provided research-based commentary to media outlets and was interviewed in several documentaries including CNN Fareed Zakaria's "Two Faces of Kim Jong-Un," and National Geographic's "Inside North Korea's Dynasty." For several years, Jieun worked at Google Headquarters in sales and on information access projects in closed societies.
She co-produced Divided Families, a documentary about family divisions between North Korea and the United States. She founded Lumen, a 501(c)(3) group dedicated to making information available to North Koreans. Jieun received her Bachelor's and Master's degrees in Public Policy at Harvard.