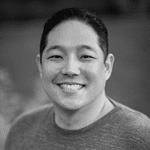 Jerry Won
Founder, Just Like Media
Metro Region: Los Angeles
Member Since: 2022
Jerry Won is a keynote speaker and media entrepreneur who has worked with some of the world's most recognized corporate and higher education brands. He speaks on various topics, including authentic storytelling, personal branding, and the Asian American experience in the workplace. Speaking clients include SXSW, Pepsi, Twitter, Hewlett Packard Enterprises, Dartmouth College, and more.
He is the Founder & CEO of Just Like Media, an Asian American storytelling company whose podcast brands include Dear Asian Americans, MBAsians, The Janchi Show, and Asian Podcast Network. His shows have been featured by Apple Podcasts, Forbes, Good Housekeeping, and other leading publications.
Prior, he was a Senior Strategy Consultant at Accenture and a sales leader at start-ups and Fortune 500 companies. Jerry has a BS from USC Marshall and an MBA from Michigan Ross, where he served as President of the Student Government Association. He currently serves on the USC Marshall Volunteer Leadership Council and Michigan Ross Sanger Leadership Center Advisory Board. Along with his wife Kyung and his two children, Jerry lives in Southern California.