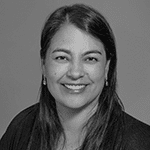 Jenny Jonak
President & PRINCIPAL
jonak law group, P.C.
Location: Eugene, OR
Member Since: 2020
Jennifer L. Jonak is the founder and principal of Jonak Law Group, P.C., a law firm based in Eugene, Oregon.  She has been practicing law since 1997 and has handled cases involving over $100 million in settlements and judgments. She graduated from the University of Virginia School of Law and obtained her undergraduate degree with high honors in five semesters from the University of Virginia. She specializes in general commercial and complex civil litigation, including intellectual property, business law and complex torts. She previously worked at McCutchen Doyle Brown & Enersen, LLP (now Bingham McCutchen). While at Bingham, Ms. Jonak was on the firm's Pro Bono Committee and received an award on behalf of the firm from the State of California for her extensive work in representing underprivileged clients.
Ms. Jonak has first and second chaired trials, including a federal class action and intellectual property cases in state and federal court. She has extensive experience representing clients ranging from multi-national corporations to individual plaintiffs. Ms. Jonak has managed numerous complex commercial cases and obtained judgments and settlements for her clients. She also provides outside counsel assistance to domestic and international businesses, including overseas clients.  
Ms. Jonak is admitted to practice in California and Oregon, and has argued successfully before the Ninth Circuit Court of Appeals and the California Court of Appeals.  She has overseen litigation in Germany, Japan, Korea, France, and the United Kingdom. She is admitted to the International Trade Commission, the United States Supreme Court, the United States Tax Court, the District of Oregon, the Northern District of California, the Eastern District of California, the Central District of California, the Eastern District of Michigan and the Eastern District of Texas.  Prior to practicing law, she co-authored treatise supplements on Franchise Law and Corporate Acquisitions & Mergers for Mathew Bender, and directed and co-authored a report published by the North American Securities Administrators' Association Congressional Task Force on Earnings Claims in Franchising. She has also co-authored and contributed to articles for the National Law Journal and law reviews.
When not practicing law, Ms. Jonak has contributed her time to numerous non-profits, including acting as President of the Friends of Eugene Public Library, Secretary and Directory of the Eugene Public Library Foundation, Co-Chair of the Eugene Symphony's 50th Anniversary Events Committee, Director of the Oregon Bach Festival, Member of the Fundraising Committee for Square One Villages, Member of the Events Committee for Greenhill Humane Society, Committee Member for the West Cascades Fiddle Camp, and Co-Chair of Charlemagne Elementary School Parent Teacher Organization.  
Ms. Jonak is also an award winning wildlife photographer who has photographed on six continents. Her work has been featured in a group exhibit at the Smithsonian Museum of Natural History and published in TIME Magazine, the Washington Post, Nature's Best and other publications and galleries.  She has contributed work on endangered species to the World Wildlife Fund and photographed humanitarian projects for Operation Blessing.
Ms. Jonak also enjoys studying medieval Icelandic history, growing rare heirloom fruits and vegetables (much of which gets donated to a local food pantry), and promoting old-time fiddle music.  She is married with four children.