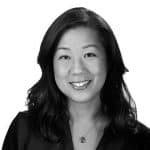 Jenny Choi-Fitzpatrick
Senior Director FOR Africa, GLobal Communities
Metro Region: San Diego
Member Since: 2019
Jenny Choi-Fitzpatrick is the Senior Director for Africa at Global Communities, an international non-governmental organization that advances positive, long-term change in places impacted by poverty, disasters, and conflict. Global Communities reaches tens of millions of people in 35 countries through programs in sustainable development, humanitarian assistance, and financial inclusion. Jenny is an experienced senior leader and practitioner in the field of international development with two decades of experience managing complex program operations in Africa and Asia that have impacted millions of lives through improved education, health, food security, water and sanitation, and disaster response and recovery. Jenny is skilled in leading operations in low-income and emerging economies and building high-performance, multi-disciplinary teams across cultural, geographic, and functional divides. Jenny oversees a $200 million portfolio and ensures the delivery of high-quality programs, excellence in operations and financial accountability, strategic growth and visibility, and ongoing responsiveness to the dynamic needs and opportunities on the African continent.
Jenny has held senior management positions with international non-government organizations in the US, Tanzania and Bangladesh. Apart from international development, Jenny served on the faculty of the School of Public Policy at Central European University where she taught graduate courses and developed an innovative experiential learning program for international public policy students.
Jenny received her B.A. in International Development from the University of California, Berkeley and an M.A. in International Development and Administration from the Josef Korbel School of International Studies at the University of Denver.