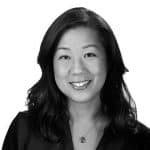 Jenny Choi-Fitzpatrick
Regional Director for Africa,
Project Concern International
Location: San Diego
Member Since: 2019
Jenny Choi-Fitzpatrick is the Regional Director for Africa at Project Concern International (PCI), a non-profit, non-governmental international development and humanitarian assistance organization that benefits over 12 million people annually in Africa, Asia and the Americas. PCI strengthens and empowers vulnerable communities through life-saving and last-mile interventions that aim to enhance health, end hunger, overcome hardship and advance women and girls. Jenny has 16 years of experience in the international development sector and has held senior roles in program development, management, operations and quality assurance. Throughout her career, Jenny has established, implemented and overseen multi-million dollar projects and portfolios in 12 countries in Africa and Asia in diverse program areas including health, education, food security, nutrition, livelihoods, water and sanitation, climate change adaptation, humanitarian assistance and resilience.
Jenny was also a Practitioner in Residence and faculty member at the School of Public Policy at Central European University where she taught skills-based courses to a globally diverse graduate student body and developed an innovative experiential learning program that helped bridge a multi-disciplinary study of public policy with meaningful engagement with policy practice.
Jenny received her B.A. in International Development from the University of California, Berkeley and an M.A. in International Development and Administration from the Josef Korbel School of International Studies at the University of Denver.