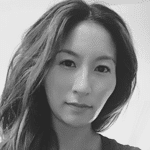 Jennifer Chung
PRESIDENT, THE CAREY SCHOOL
Metro Region: San Francisco Bay Area
Member Since: 2022
Jennifer was the CEO of Kinsights, a digital health startup focused on pediatrics, which was acquired by Care.com. Earlier in her career, she built and launched media products at several tech companies and spent five years at Genentech, where she led physician marketing and strategy for a lymphoma drug.
She has been involved in several Bay Area nonprofits, as the Chair for the SF SPCA Board of Directors and the Chair for Common Sense Media's Silicon Valley Advisory Council. She is currently the President of the Board at The Carey School, an independent PK – 5 school.
She received a BA from Stanford University and an MBA from Harvard University.