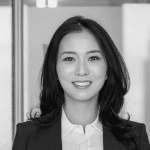 Jen C. Won
Associate,
LARSON O'BRIEN LLP
Location: Los Angeles Area
Member Since: 2019
Jen Won is a fully bilingual trial lawyer at Larson O'Brien LLP, an elite trial boutique based in Los Angeles. Her practice focuses on complex commercial disputes, and white collar criminal investigations and defense. She obtains winning results in high-stakes disputes for her commercial clients across a range of industries, including technology, energy, entertainment, and food and beverage. In her white collar practice, Jen has experience investigating and defending charges related to regulatory enforcement and white collar crimes. She has defended clients against federal money laundering charges and litigated asset forfeiture cases before federal and international tribunals.
Jen grew up in Seoul, Korea and is fluent in Korean. She currently serves on the Board of Governors for the National Asian Pacific American Bar Association (NAPABA) and as a Regional Governor and the Chair of Young Lawyers' Division for the International Association of Korean Lawyers (IAKL). She also serves as the Treasurer for the Korean American Bar Association (KABA) of Southern California. In 2017, Jen co-founded the Institute for Inclusion in the Legal Profession (IILP) Social Impact Incubator, a non-profit initiative to promote diversity and inclusion in the legal profession.
Jen received her undergraduate degree from the University of Pennsylvania.  After graduating from Northwestern University Pritzker School of Law, Jen was a law clerk to the Honorable Larry A. Burns of the U.S. District Court for the Southern District of California.