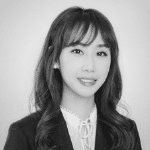 Jee Abbey Lee
OWNER, COMMON HOUR MEDIA, INC.
Location: DC Metro
Member Since: 2020
Jee Abbey Lee is the founder and owner of Common Hour Media, Inc. The Washington, D.C.-based communications consultancy serves companies in the industries of the future, most notably artificial intelligence. In this capacity, Lee has served Open Nuclear Network (U.S.) ORS Group (Italy) and the Financial News (South Korea). 
Lee is also a veteran broadcast journalist with more than 10 years of experience in TV, radio, and the web. She worked at BBC, Voice of America, and CNN, among other networks.