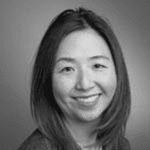 Jeannie Rhee
2017 Special Counsel,
US Department of Justice
Location: Washington, DC
Member Since: 2016
Jeannie Rhee currently serves as a member of the 2017 Special Counsel for the United States Department of Justice team, led by Robert Mueller. Ms. Rhee was previously a partner in the Investigations and Criminal Litigation and Securities Litigation and Enforcement Practice Groups at WilmerHale. She is a veteran trial attorney who focuses her practice on defending clients who are the subject of government-related litigation and investigation, including white collar criminal and securities enforcement cases. She has conducted investigations into a number of the most sensitive cyber-security and data breach incidents in recent years for defense contracting, financial institution and major retail clients.
Ms. Rhee served for two years as a Deputy Assistant Attorney General in the Office of Legal Counsel for the US Department of Justice. From 2000-2006, Ms. Rhee was an Assistant US Attorney in the US Attorney's Office for the District of Columbia. During her time with the US Department of Justice, Ms. Rhee tried more than 30 cases. She also advised the Attorney General, the White House, and senior agency officials on issues regarding criminal law, criminal procedure, executive privilege, civil rights, national security and cyber-security.
Ms. Rhee earned her JD from Yale Law School and her BA, summa cum laude, from Yale University. She is admitted to the District of Columbia Bar.