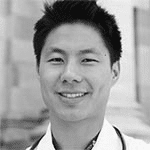 Jason J. Ahn
ASSISTANT CLINICAL PROFESSOR OF EMERGENCY MEDICINE,
UCLA HEALTH
Metro Region: Los Angeles
Member Since: 2017
Dr. Jason Ahn served as the Chief Development Officer, California Market for the Equality Health Network. He joined Equality Health because of his passion to improve healthcare delivery for the culturally and socially underserved communities. He believes in Equality Health's social mission that integrates cultural care pathways for patients and providers, grassroots community based strategies, integrated with innovative technology to create a comprehensive healthcare delivery system for disparate communities.
Immediately prior to joining the Equality Health, he was a National Clinician Scholar at the University of California, Los Angeles where he focused his work on health disparities, population health and value based care delivery. He hoped to address the challenges that low-income, minority and immigrant communities face when encountering the healthcare system.
Dr. Ahn completed his training in Emergency Medicine at Harvard Affiliated Emergency Medicine Residency. He earned an MD at Harvard Medical School and an MPA at the Harvard Kennedy School of Government in (2012). While at Harvard, he was a Zuckerman Fellow at the Center for Public Leadership.
During medical school and residency, Dr. Ahn directed and produced Divided Families, a documentary film chronicling the plight of American families of Korean descent who were forced apart from their loved ones by the Korean War. Subsequently, through his advocacy work with Divided Families USA, he helped pass a resolution in the US Congress that encouraged formal mechanisms of reunion.
Dr. Ahn has volunteered with Partners In Health as a medical student and physician in Haiti and Rwanda. He conducted field surveys and research in post-earthquake Haiti with the Korea International Cooperation Agency.
Prior to his medical training, he was a Fulbright Scholar to South Korea in (2006). He earned his double major in molecular cell biology and history with honors at the University of California Berkeley (2005).