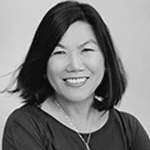 Jan Kang
COO & General Counsel Stairwell, Inc
Location: San Francisco Bay Area
Member Since: 2014
Over 25 years in the legal field, Jan Kang has held positions in organizations focused on revolutionizing the industries that they inhabit. During her tenure at X, the moonshot factory, Jan served as General Counsel for a stealth project that graduated to become Chronicle, Alphabet's cybersecurity moonshot. She's also served as General Counsel for a number of companies including Bromium, AOptix Technologies, Cupertino Electric (where she also served on the Board of Directors), Prism Solutions, MyTeam and Asera, a Vinod Khosla-founded company, and associate general counsel at Lam Research Corporation. Jan worked overseas in Seoul as a foreign legal consultant for the law firm of Shin and Kim and started her career with Sheppard, Mullin, Richter & Hampton in Los Angeles.
Jan's quest for like-minded women led her to found WGCN, Women's General Counsel Network, which at more than 750 members strong is still growing. Jan serves on the Board of Directors for the Asian Pacific Fund and is a member of Hipower and the Bay Area Asian American General Counsel. Jan received NAPABA's Women Leadership award in 2018 and has been named a 2019 Woman of Achievement by Legal Momentum. She was the winner of the 2014 Corporate Counsel Awards (Community Champion Category) by the SF Business Times/SV Business Journal and named one of the Top 100 Women of Influence in Silicon Valley by the Business Journal and one of The Recorder's 50 Women Leaders in Tech Law (2014 and 2018). Jan was also chosen as Legal Professional of the Year by the Korean American Bar Association of Northern California.
Jan earned an undergraduate degree in philosophy from Stanford University and a law degree from the University of Michigan School of Law. She lives in San Carlos with her husband and three children where she can be found most evenings picking up kids from swim practice, gymnastics, dance and fencing.