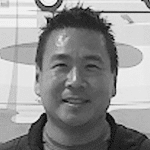 James Derry
DIRECTOR OF BUSINESS AND LEGAL AFFAIRS, ROKU, INC.
Metro Region: New Jersey
Member Since: 2022
James Derry began his career at an AmLaw 100 firm, worked at various Fortune 500 publicly-traded companies, with diverse industry experience – technology, big data, healthcare, CPG, franchising, mobile forensics, FMCG, streaming, digital and advertising. James is comfortable with ambiguity, willing to take ownership, and not just a tactical contributor.
James has well-rounded work experience ranging from managing a $1.3B acquisition, negotiating an FTC consent decree, negotiating high $$$ value and time-sensitive agreements, multiple disputes and litigations (employment, contract, IP, derivative SH, etc.), corporate governance, filings and board meetings, the U.S. and international employment matters, privacy and data security (GDPR, CCPA, etc.), M&A and due diligence, leases and build-outs, bankruptcy, IP, regulatory and compliance.
He started off in IP – registered patent attorney, become a privacy expert, then turned to M&A, and then became more of a corporate generalist. James also worked in CPG, business intelligence, Media and entertainment, big data, and healthcare. He is now more about experiences and whether he can make an impact.