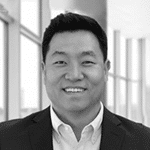 Jae Kim
Founder and CEO,

Urbantec Development Partners, LLC.
Location: Atlanta, GA
Member Since: 2020
Jae is the Founder and CEO of Urbantec Development Partners, LLC. ("UDP") an Atlanta-based technology-driven real estate development enterprise leading the convergence of technology and traditional real estate industry practice to design and build-out next-generation high-density urban mixed-use urban communities through the application of "Smart City" and blockchain technologies. UDP has recently acquired approximately 10-acre site in Downtown Atlanta and is now actively planning the launch of $2.5 billion, 3.5 million sqft "Urban Village" which will contribute to the revitalization of South Downtown Atlanta and in so doing launch the City of Atlanta into the forefront of the global "Smart Cities" movement.
A high-octane achiever, Jae began his career as an IT-sales consultant within the automobile industry. He then entered the mortgage industry in 2003 where he quickly rose to its highest levels to be awarded top producer for three consecutive years. In 2006 he started his own mortgage company, FISO Mortgage and successfully managed a team of over 20 loan officers. His passion for technology led to the establishment of Hansource, Inc. a Web Portal for Korean-Americans living throughout the U.S.
Pursuing his unquenchable entrepreneurial drive to explore new fields and challenges, Jae entered the diamond trading industry and rapidly gained extensive knowledge into the dynamics of this complex industry ranging from the sourcing and distribution of rough diamonds in Africa, to the cutting and polishing of high-quality gemstones in India. Against all odds, Jae made his mark upon this uncompromisingly exclusive industry by quickly establishing an international reputation for achievement that led to his membership into the World Federation of Diamond Bourses (WFDB) where he was inducted as only the 29th affiliated member of the WFDB in Moscow, Russia in 2010. This precedent-setting honor was soon followed by his traveling to Korea where he overcame a complex web of regulatory restrictions and protective industry resistance in founding The Korea Diamond Exchange, an industry association which continues to operate to this day.
In 2014, Jae established a diamond cutting factory in Shenzhen, China. While building out this facility, he was introduced to blockchain technology which later led to his first Venture Startup, a Patent Pending Blockchain-Based Mobile Coinbank Application that solves the inconvenience of receiving loose change and allows individuals the option of receiving Digital Tokens rather than Physical Fiat Coin. Subsequent to this venture, Jae launched his 2nd Patent-Pending Blockchain-Based Startup, A Real Estate Platform that allowed tokenizing assets for fractional ownership. A 3rd Patent-Pending Venture soon followed involving a Startup Blockchain-Based Secure Payments System for Diamond Verification (Ownership, Custody, and Transfer) and Tracking. His innovative application of blockchain technology to the diamond trade, a traditionally conservative, non-transparent of industry led to his being invited as a speaker to the 2016 Blockchain Summit in Beijing where he delivered a lecture on the application of blockchain technologies to disrupt the opaque and change-resistant operating environment of the international diamond industry with the goal to eliminate the endemic systemic fraudulence that has long plagued the industry.
Other Professional Milestones:
President of KOAM Chamber of Commerce from 2018-2020
Board Member of KOAM Chamber of Commerce
Corporate Advisory Board Member at the Georgia-Indo-American Chamber of Commerce
Member of the Board of Visitors at Emory University
Member of the Council of Korean-Americans