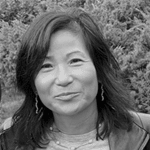 Helen Kim
President, Freehand Tech LLC
Metro Region: Boston
Member Since: 2022
Helen Kim is an entrepreneur, who brings cutting-edge technology to market. She is passionate about transforming industries by discovering breakthrough technology and building the best team to bring its unique value to the market. Helen has insights into market and technology trends, identifying problems and proposing and delivering solutions. She has attracted top talent and built teams that are highly respected by the industry.
As co-founder and CEO of NanoSemi, Helen built a successful business in the wireless communication industry. She raised three financing rounds from top-tier VCs during the seven-year period (2014-2020). She has completed an acquisition by MaxLinear in September 2020, a successful exit for the investors and the team. She stayed with MaxLinear as VP of Wireless Technology and IP to complete an integration of the team to MaxLinear. Since March 1, 2022, she formed Freehand Tech LLC as President and is exploring a venture opportunity in healthcare.
Beginning in 2014, she and her NanoSemi team brought breakthrough research technology to market products in base stations, mobile devices, satellites, and test and measurement industries. While at MIT Lincoln Laboratory, she and her team developed a high-performance and low-power RF and mixed-signal chip for defense applications. She won MIT Lincoln Laboratory's Technical Excellence Award in 2012 and R&D 100 Magazine's one of the 100 most technologically significant new products of the year in 2010. While at Bell Laboratories, she researched optical and wireless communication ICs and organic LEDs.
Helen serves on the board of advisors to the electrical and computer engineering department of UC Davis and to Aura Systems, a Boston startup. She is a member of Superfounders and the Boston Club and serves as a Corporator of Emerson Hospital in Concord, MA.
Helen promotes STEM and entrepreneurship for students (female students in particular). She was a speaker at UC Berkeley's Richard Newton Lecture series in March 2022, UC Davis engineering in January 2022, IEEE virtual panel in India in September 2021, and the virtual Technology Symposium organized by Asia Pacific University in Malaysia in March 2021.
Helen received her MS and Ph.D. in electrical engineering from Columbia University and her BS in electrical engineering from UCLA.