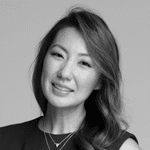 Hanna Kim Yoon
Director, Counsel, International Transactions and Governance, Herbalife Nutrition
Metro Region: Los Angeles
Member Since: 2022
Hanna Kim Yoon is a senior attorney with over 16 years of experience in commercial real estate, corporate governance, and international transactions. She is currently Director, Counsel, International Transactions and Governance at Herbalife and oversees the company's global subsidiaries.
Prior to Herbalife, Hanna served as Senior Counsel at Cushman & Wakefield, where she was the What's Next Brand Ambassador and also co-founder and chair of ASPIRE, Cushman & Wakefield's employee resource group focusing on Asian Pacific Islanders. Hanna began her legal career at Jamison Services, Inc., where she oversaw the Development Department and drafted and negotiated commercial real estate contracts.
She is a past President of the Korean American Democratic Committee, a delegate to the 2012 and 2016 Democratic National Conventions, and the 2013-2014 California Democratic Convention. In 2013, Hanna was selected as an Assembly District 53, LA County Democratic Party Franklin and Eleanor Roosevelt Democrat of the Year honoree. Hanna also served on the Wilshire Center Koreatown Neighborhood Council for several years.
Hanna received her B.A. from UC Berkeley and graduated with a joint degree in law and urban planning from UCLA. Hanna is a NetKAL III Fellow.