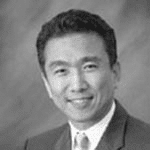 Hae Chan Park
Founder and Managing Partner,
HC Park & Associates, PLC
Location: Washington, DC Metro
Member Since: 2014
Hae Chan Park is founder and managing partner of H.C. Park & Associates, PLC located at Reston, VA. His firm handles intellectual property, corporate and international business and related legal matters. Hae Chan began his career in 1989 as attorney at CJ International Law Office, now Lee & Ko (Kwangjang). He has practiced law domestically and internationally for more than eighteen years. Hae Chan has been involved in major utility patent litigation, including Markman hearings, and bench and jury trials. His litigation experience primarily covers electronic devices and technologies, spanning from mobile phone, dynamic random access memory, flash memory, liquid crystal displays, ASIC, semiconductor manufacturing equipment to interactive TV and multimedia. Hae Chan has extensive litigation experience before the International Trade Commission (ITC) and the Eastern District of Virginia, Eastern District of Texas and many other District Courts.
He also helped Korean business delegations negotiate with U.S. authorities on Super 301 investigation with regard to automobile issues. Hae Chan is a graduate of Seoul National University College of Law (LL.B.) and University of Pennsylvania School of Law where he earned LL.M. He went on to receive an M.S. in Computer Science from George Washington University in Washington, DC. Hae Chan has been admitted to the Korean Bar, the New York Bar, the U.S. Patent and Trademark Office, the Virginia Bar, and the U.S. Court of Appeals for the 4th Circuit.
Hae Chan is married with three children.