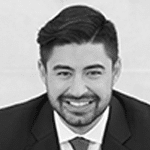 Gregory D. Porter
Partner,
Catalyst
Location: Kansas City, MO
Member Since: 2018
Greg Porter is known across the country as one of the leading government relations' professionals in his field. He has cultivated a vast personal network of government officials, their senior staff and the thought-leaders who shape public opinion with over a decade of experience in public service, politics and government relations at the federal, state and local levels.
As a Partner at one of the fastest growing influence management firms in the country, Porter's achievements range from helping clients defeat unnecessary and burdensome regulations, tripling the membership of leading national trade associations and launching effective public policy programs for organizations of every size.
Porter helped lead a successful bipartisan government relations coalition on behalf of clients in the financial technology industry to stop an initiative by the Justice Department that was cutting off financial services to legal industries known as "Operation Choke Point."
Working on behalf of Native American tribes, Porter has connected tribal leaders with state attorneys general to create a more positive and collaborative working environment between tribes and regulators. His successes include the signing of a Memorandum of Understanding (MOU) between a state and tribal clients.
Cultivating an indelible brand and public image for his clients is a key priority for Porter who seeks to build long-term success, relationships and opportunities that can be sustained beyond their engagement with Catalyst. He is committed to the long-term growth and influence of Catalyst through his key role as a Partner for business development and company management to ensure his clients constantly have new opportunities for partnerships and growth.
Porter began his career with U.S. Senator Jim Talent and has served in leadership positions on several high-profile campaigns and party organizations in California and across the country, including two presidential campaigns. He has managed multi-million dollar budgets, led fundraising efforts that have raised hundreds of thousands of dollars for clients, testified before state legislatures on policy issues and serves in the leadership of a diverse group of organizations and boards.
As the son of a heroic single mother, Porter is deeply involved in his community and not-for-profit causes that are helping families overcome adversity. His leadership positions have included service on several boards and charities that assist low-income families.
Because of near homeless experiences growing up, Porter's passion is helping end homelessness. Recognizing that government agencies, not for profits and public systems don't always collaborate, Porter has sought to connect these entities and the services they offer to better serve the homeless.
Porter serves as Chairman of the Greater Kansas City Coalition to End Homelessness, which is a HUD continuum that brings more than $12 million to the Kansas City area. As Chairman, Porter led the effort to merge the program to serve both Jackson County, Missouri and Wyandotte County, Kansas. The successful merger was one of the first collaborations of its kind across state lines.
Porter previously served on the boards of the Victory Fund, Kansas City Anti-Violence Project and Community LINC.
Porter graduated from the University of Missouri-Kansas City with a bachelor's degree in Political Science and an MBA in Marketing and Entrepreneurship from the Bloch School of Management.