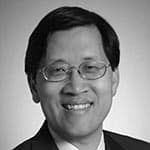 Grant Kim
Partner,
LimNexus LLP
Location: San Francisco Bay Area
Member Since: 2013
Grant L. Kim is Managing Partner of the San Francisco office of LimNexus, a minority-owned law firm with a commitment to excellence, diversity, and community service. He has over 30 years of experience with international arbitration, intellectual property litigation, and other commercial disputes. He has served as an arbitrator for the International Centre for Dispute Resolution and the Korean Commercial Arbitration Board, and as a neutral decisionmaker for the World Intellectual Property Organization. Grant has successfully represented clients in numerous international arbitrations in Asia, Europe, and the U.S., and in numerous lawsuits in the U.S. involving patents, copyrights, trade secrets, and other commercial matters. Before joining LimNexus, Grant worked at Morrison & Foerster, a leading international law firm, and at Kim & Chang, the largest Korean law firm. He had handled cases involve a wide range of technology, including computer software and hardware, biotech, semiconductors, medical devices, and smartphones.
Grant's grandparents were among the first wave of Korean immigrants to the U.S. in the early 1900's. He learned Korean while working in Korea as an English teacher and later as a lawyer. Grant co-founded the Korean American Bar Association of Northern California and helped to build the International Association of Korean Lawyers, an organization that brings together lawyers of Korean descent from around the world. He served on the CKA Board of Directors from 2014-16.
Grant received his B.A. with honors in 1978 from Pomona College, and his J.D., magna cum laude, in 1984 from the University of California, Hastings College of the Law.