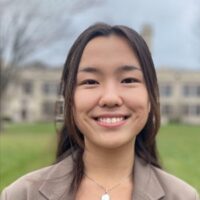 University of California, Santa Barbara | Goleta, CA
American Bar Association
I am a third-year History of Public Policy, Philosophy, and Professional Writing undergraduate at the University of California, Santa Barbara. I'm currently conducting historical research under Professor Miroslava Chavez-Garcia on 20th-century California immigration policy, investigating the educational rights of immigrant students. Sorting through MALDEF litigation files offered a foundation for legal analysis and a passion for writing. Interested in different approaches to legal history, I joined UCSB's nationally ranked Moot Court team to learn constitutional law. There, I led twelve teammates to AMCA's 2023 National Competition. Now, I am applying my interpersonal skills as a TFA Ignite Fellow, helping alleviate the educational gap wrought by the pandemic through small group tutoring sessions.