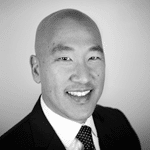 Fred Choi
ASSISTANT GENERAL COUNSEL, STACK OVERFLOW
Metro Region: San Francisco Bay Area
Member Since: 2022
Fred Choi is Assistant General Counsel at Stack Overflow. He has previously served as Assistant General Counsel at Dialpad, where he handled licensing and commercial transactions, in addition to providing general corporate guidance. Prior to Dialpad, Fred also worked in-house at Telenav, NerdWallet, and Adobe Systems. He has also consulted for several high-tech companies in Silicon Valley.
Fred sits on the board of the KABANC Foundation and also serves as its treasurer. In addition, Fred is a NetKAL X Fellow and previously attended the 13th Future Leaders' Conference hosted in Seoul by the Overseas Koreans Foundation in 2010 (as well as its precursor in 2002).
Fred received his J.D. from Santa Clara University School of Law and holds a dual B.A. in Economics and Sociology from the University of California, Berkeley.