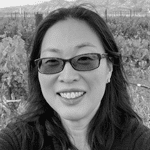 Eunice Choi
Partner, Goodwin Procter LLP
Metro Region: San Francisco Bay Area
Member Since: 2022
Eunice Eunyoung Park Choi was born in Korea, grew up in Chicago, and worked and studied on the East Coast, LA, and the SF Bay Area. She has been an investment banker, social media blogger, startup initial core team member, litigation researcher, and corporate attorney. The common thread to all of this is that, throughout her life in the U.S., she was professionally anchored by the Korean-American community.
As a partner in the SF office of Goodwin Procter, Eunice helps fund managers set up venture capital and other private investment funds to invest in startup companies. She focuses on women and underrepresented fund managers, many raising their first funds. Her goal is to be a fund formation lawyer who works with clients to make wealth creation opportunities possible for those outside the usual suspects deploying and receiving venture capital.
Working with Korean and Korean American fund managers has been a specific focus since she first joined a California "big law" firm in 2014. From Wilson Sonsini to Cooley and now at Goodwin, Eunice has had the luxury of being in practice groups that are sought out and can be in the position of choosing clients.
In addition to taking on Korean and Korean-American fund managers and investors as clients, she comes across founders of all backgrounds through industry events and networking. As there are only so many hours in the day and energy that can be expended, Eunice prioritizes those with the same lived experience and barriers to advancement that she has encountered.
Being Korean-American is a strong part of her identity.