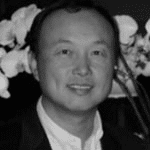 Eugene Choi
CEO & PRESIDENT, UNITED EXCHANGE CORP.
Metro Region: Orange County
Member Since: 2016
Eugene Choi is the Chief Executive Officer and President of United Exchange Corp. (UEC), specializing in sales, marketing, and distribution of consumer packaged goods to grocery, drug, and mass retail markets. Headquartered in Cypress, CA with a branch office in Seoul, South Korea, UEC develops health, beauty, and food products manufactured in the United States, South Korea, China, and Vietnam. UEC has two distribution centers located in California and Mississippi, which serve more than 100,000 retail stores in the country.
He currently serves as a trustee to the UCI Foundation board of directors and as a board member at the Irvine Barclay Theater. He is a member of the UCI Chief Executive Roundtable.  He is also the founder of Armonia Music Group, a men's choral quartet which serves the local community and supports charitable organizations through their music.
He received his B.S. in electrical engineering and M.B.A. from UC Irvine and M.S. in computer engineering from the University of Southern California.