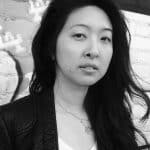 Esther Lim
Justice Deputy,
Los Angeles County Supervisor, Hilda Solis
Location: Los Angeles
Member Since: 2019
For more than 15 years, Esther has advocated for the reformation of the criminal justice system, humane and just treatment of people who are incarcerated and the end of mass incarceration.
After years of working in the non-profit sector, Esther has moved back to Los Angeles for her new role as Justice Deputy for Los Angeles County Supervisor, Hilda Solis. She is responsible for developing and advancing a policy agenda that is aligned with the Supervisor's vision, ideals, and priorities related to public safety and criminal and youth justice reform.
Prior to this role, she was the Director of Monitoring and Policy at the Correctional Association of New York, where she monitored the New York State prison conditions and advocated for prisoners' rights.
Before her move to New York, she was the long-time Director of the ACLU SoCal's Jails Project. In this role, she defended the civil rights of incarcerated individuals in Los Angeles (the largest jail system in the country), Orange and Santa Barbara.
While at the ACLU, she also served as Deputy Director of Advocacy Operations, responsible for administrative and management duties to ensure a more effective and efficient focus on the affiliate's integrated advocacy approach to its multi-issue work.
Esther has extensive experience monitoring conditions of confinement, including overcrowding, in-custody deaths, and excessive uses of force on incarcerated individuals. She has testified in open court and has worked with federal agencies regarding incidents she personally witnessed and has been interviewed multiple times by national media. She has also launched a successful voter education and registration program called, "Unlock the Vote" in the LA and OC jails, working with community and government partners, including multi-hyphenate rapper and actor, Common.
She has sat on multiple law enforcement accountability boards and committees such as: Santa Barbara Sheriff's Office's Community Advisory Committee, LA Sheriff's Department's Gender Responsive Advisory Committee, LA Police Department's Custody Services Division's Community Police Advisory Board, and the Corrections Standards Authority's Executive Steering Committee for the California Department of Corrections and Rehabilitation.
Esther has also worked in juvenile correctional facilities conducting individual and group therapy sessions with sex offenders and volunteered with the OC Probation Department's Adult Sex Offender Unit.
Since 2014, Esther has been an adjunct professor at the University of Southern California (USC) School of Social Work where she teaches management and organizational development to master level students. She has also been a field instructor since 2012 and was awarded the Jules Levine Distinguished Field Education Award for her work with MSW interns in the field. She also served as the school's Alumni Leadership Council President and the Alumni Association's Vice President.
In 2018, Esther was honored for her work in criminal justice reform by Los Angeles Councilmember David Ryu as one of 14 women making a difference in Los Angeles for Asian Pacific American Heritage Month.
She earned her B.S. in Criminal Justice from CSU Long Beach and graduated as a Dean's Scholar with a Masters in Social Work from USC.