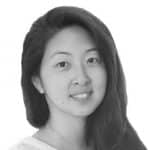 Esther Lim
Director of Monitoring and Advocacy,
Correctional Association of New York
Location: New York
Member Since: 2019
For more than 15 years, Esther Lim has advocated for the reformation of the criminal justice system; humane and just treatment of people who are incarcerated and ending mass incarceration. She is the Director of Monitoring and Advocacy at the Correctional Association of New York where she oversees the monitoring of the 54 prisons in New York State. Prior, she was the Director of the Jails Project at the ACLU of Southern California. In this role, she defended the civil rights of incarcerated individuals in Los Angeles (the largest jail system in the country), Orange, and Santa Barbara counties. She has monitored conditions of confinement, overcrowding and excessive use of force; she has testified in open court and has worked with federal agencies regarding incidents she personally witnessed. She has also relaunched a successful voter education and registration program (Unlock the Vote) in the LA and OC jails working with community and government partners and with multi-hyphenated rapper and actor, Common.
Esther also served as the ACLU of Southern California's Deputy Director of Advocacy Operations, responsible for administrative and management duties to ensure a more effective and efficient focus on the affiliate's integrated advocacy approaches to its multi-issue work.
Prior to joining the ACLU, she worked in juvenile correctional facilities conducting individual and group therapy sessions with sex offenders and volunteered with the OC Probation Department's Adult Sex Offender Unit.
In 2018, Esther was honored for her work in criminal justice reform by LA City Councilmember David Ryu as one of 14 women making a difference in Los Angeles for Asian Pacific Heritage Month.
Esther is also an adjunct lecturer at the University of Southern California (USC) School of Social Work, teaching management and organizational development to master level students. She has also been a field instructor and was awarded the Jules Levine Distinguished Field Education Award for her work with MSW interns in the field.
Esther is an IMDB-credited associate producer, providing script and character assessments and assisting in pre- and post production.
She earned her B.S. in Criminal Justice from CSU Long Beach and graduated as a Dean's Scholar with a Masters in Social Work from USC.