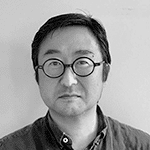 Eric Kim
SVP PLANNING AND STRATEGY, SIGNATURE HEALTHCARE SERVICES
Location: Los Angeles, CA
Member Since: 2021
Eric Kim serves as Senior VP of Planning and Strategy for Signature Healthcare, a healthcare provider specializing in behavioral health. Signature owns and operates a portfolio of over 2000 beds in six states, in its mission to address the lack of adequate access to mental health services.
In his non-profit work, Eric co-manages his family's Kebok Foundation that supports the causes of equitable healthcare and immigration reform. He is also the co-founder of Gyopo, a non-profit that supports the work of Korean diasporic artists as well as participates in the response to racial violence and discrimination.
Eric holds an MBA from USC Marshall School of Business and a BA in Philosophy from Wesleyan University.