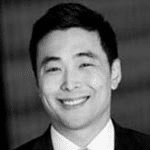 Edward J. Lee
Partner,
Wachtell, Lipton, Rosen & Katz
Location: New York
Member Since: 2017
Edward J. Lee is a partner at Wachtell, Lipton, Rosen & Katz. Ed's practice primarily focuses on mergers and acquisitions, corporate governance and complex capital markets transactions, and has included domestic and cross-border M&A transactions, spin-offs and carve-outs, joint ventures, leveraged buyouts, and initial public and other securities offerings. He also advises companies on takeover defense and shareholder activism-related matters. He has advised a broad range of public and private clients across many industries in significant transactions, including, among others, United Technologies, Verizon Communications, Walgreens, Harman International, Samsung C&T, Doosan Corporation, Publicis Groupe, Tim Hortons, Thermo Fisher, Novartis, Warburg Pincus, The Carlyle Group and Riverstone Holdings. Ed received a B.S. from Cornell University and a J.D. from Harvard Law School.
In each of 2015, 2016 and 2017, Ed was named a "Rising Star" by Expert Guides in the Corporate / M&A category.
Ed is actively involved in city and national professional organizations. He is a David Rockefeller Fellow, Class of 2018, and a member of the Legal Advisory Group for the Partnership for New York City's Innovation Council. Ed is also currently Co-Chair of the Corporate Law Committee of the Asian American Bar Association of New York and a member of the Board of Governors of the Korean American Lawyers Association of Greater New York. Ed lives in Manhattan with his wife, son and daughter.