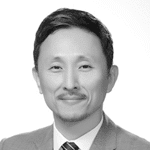 Edward Dhong
Partner, Yoon & Yang LLC
Metro Region: Seoul
Member Since: 2022
Edward Dhong is a partner at Yoon & Yang, focusing on corporate investigations, regulatory compliance, antitrust/competition, labor/employment, and general corporate law.
Prior to Yoon & Yang, Edward was IBM's Head of Corporate Investigations in the Asia Pacific, Greater China Group, and Japan, responsible for privileged investigations across the region.   His earlier roles in IBM included oversight of all legal matters in Korea as General Counsel / Senior Regional Counsel leading a team of lawyers, contracts specialists, and other professionals. Edward was also IBM's Trust & Compliance Officer responsible for implementing IBM's corporate compliance programs throughout Korea and the Lead Counsel managing IBM's litigation and M&A transactions across the Asia Pacific. Before IBM, Edward was an attorney at the San Francisco and Silicon Valley offices of Baker & McKenzie and Coudert Brothers with extensive transactional experience in corporate, M&A, securities, investment, and other transactional matters.
Edward currently serves as a director of the International Association of Korean Lawyers. In the past, he also served as the Chairman of the In House Counsel Form (2017-2018), an Advisor to the Anti-Corruption and Civil Rights Commission (ACRC) of Korea (2016-2017), and a Co-Chair of the Compliance & Ethics Committee of the American Chamber of Commerce in Korea (2013-2016 and 2019-current).