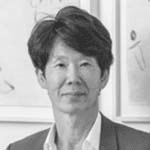 Edmund Kwan
Plastic Surgeon,
Edmund Kwan, MD PC
Location: New Jersey
Member Since: 2018
Dr. Edmund Kwan is a Plastic Surgeon fully trained in plastic and reconstructive surgery. He has dedicated his practice to the unique enhancement and preservation of each patient's ethnic integrity and identity, and approaches every patient differently. Dr. Kwan is board certified by the American Board of Plastic Surgery (ABPS) and is a member of the American Society of Plastic Surgeons (ASPS). Dr.Kwan has been in practice for over 18 years. His expertise focuses on most cosmetic procedures including, but not limited to, facial shaping and contouring, body shaping, breast augmentation, hand surgery, forehead shaping, nose surgery, double eyelid fold surgery and brow lifts. His practice encompasses both ethnic and non-ethnic patients.
Dr. Kwan attended Georgetown University Medical School. A fully trained general surgeon, he completed his plastic surgery residency at Cornell-New York Presbyterian Hospital and fellowship at Sloan Kettering Cancer Hospital Center in New York City. He received Hand Surgery Training at the prestigious Hospital for Special Surgery in New York City. He also received craniofacial trauma training at Baltimore Shock Trauma Center at John Hopkins Medical Center where he reconstructed complex fractures involving the face. Dr. Kwan went on to specialize in Aesthetic Plastic Surgery and Cosmetic Surgery of the Asian Face with Dr. Robert S. Flowers, a pioneer of Asian Plastic Surgery, in Honolulu, Hawaii.
Located in Manhattan, he is currently a Clinical Assistant Professor of Plastic Surgery at Cornell University Medical College and New York Medical College. Dr. Kwan holds the title as an Attending Surgeon at New York Presbyterian Hospital and Holy Name Medical Center in New Jersey, where he teaches residents and medical students. He is also a frequent speaker at educational seminars and plastic surgery conferences. With three offices in the New York Tri-state area, Dr. Kwan continues to stay on the cutting edge of the latest advancements in plastic and cosmetic surgery to better serve the needs of his patients.