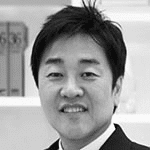 Do Won Chang
Founder and CEO,
Forever 21

Location: Los Angeles
Member Since: 2014
Do Won Chang is the Founder & CEO of Forever 21. Over the past 30 years, Mr. Chang has made Forever 21 one of the most recognizable apparel retailers worldwide. Between 2012 and 2014, Forever 21 has seen explosive growth with more than 35,000 employees and 615 stores in nearly 30 countries.
Forever 21 was founded in 1984, in a 900 square foot shop in downtown Los Angeles, CA. The store was then called Fashion 21. Mr. Chang opened new stores every six months, eventually changing the name to the now globally recognized fast-fashion destination – Forever 21. By 1996, Mr. Chang recognized that the Forever 21 concept was ready to move beyond the West Coast and expanded the brand to the East, opening his first stores in Chicago and New York.
Mr. Chang took Forever 21 international in 2008, opening locations in Korea followed by Japan in 2009. By the end of 2010, Forever 21 entered the European market with locations in the UK and Ireland. Throughout 2011and 2012, Forever 21 went on to open stores in Austria, Belgium, China, France, Hong Kong, Israel and Spain. In 2013, Forever 21 entered Chile, Colombia Costa Rica, India and Panama. Expansion for 2014 includes entering Brazil, Russia, Australia, South Africa and the Netherlands.
As a retailer, Mr. Chang's recent accolades include 'Entrepreneur of the Year' from Ernst & Young and "Economic Development Leadership" from Eddy Awards by the City of Los Angeles. He is listed with his wife Mrs. Chang as one of "The World's Most Powerful Couples" by Forbes Magazine.