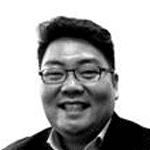 David Yoo
CEO,
Pingo Solar
Location: Los Angeles
Member Since: 2018
David is an operational professional and practicing solar electrician with a keen understanding of the US Solar market. As founder of Pingo Solar, David leads full operational P&L responsibility, project development and financing of the company.
Prior to founding Pingo Solar, David was a Senior Associate at Samsung America and originated and led project development for utility-scale projects in California and Ontario Canada. Major achievements accomplished include the development and successful PPA with PG&E for 130MW (Solar Projects Solutions, LLC), 2500MW Landmark Renewable Energy Cluster in Ontario Canada and a 1.86MW PPA under the SCE PV-IPP Program.
David is a Graduate of Political Science at the University of California at Berkeley.