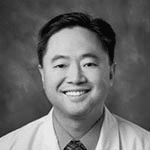 David Seil Kim
Assistant Clinical Professor,
David Geffen School of Medicine at UCLA
Location: Los Angeles
Member Since: 2016
David Seil Kim, MD, PhD, MBA is an Associate Clinical Professor at the David Geffen School of Medicine at UCLA and the Assistant Director for the Obstetrics and Gynecology Residency Program in the Department of Obstetrics and Gynecology at Cedars-Sinai Medical Center in Los Angeles, California. He is board certified in obstetrics and gynecology and is a fellow of the American College of Obstetrics and Gynecology.
Dr. Kim is also very involved with the Korean American community and served as the Korean American Graduate Medical Association President, Board Member of the National Korean American Medical Association, and co-founded the Korean American Health Coalition and serving as co-chair. Additionally, he has served on many national committees of the American College of Obstetrics & Gynecology (ACOG).
Dr. Kim received his Bachelor of Science degree in Biochemistry from the University of California, at San Diego. He then received his medical degree from the State University of New York Health Science Center at Brooklyn, NY (Downstate). Dr. Kim completed his residency in Obstetrics and Gynecology at The George Washington University, Washington, DC and advanced his training with a Master's and PhD in Clinical Research and MBA from the University of Hawaii.
In addition to general obstetrics & gynecology, Dr. Kim has focused interests in pelvic pain, fibroids, Asian American health disparities, HPV, and minimally invasive gynecologic surgery.