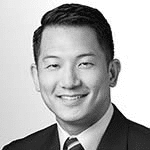 David S. Hong, M.D.
CHIEF OF PEDIATRIC NEUROSURGERY,
LEHIGH VALLEY HOSPITAL

Metro Region: Pennsylvania
Member Since: 2018
Dr. David Hong, MD is a pediatric neurosurgeon at Lehigh Valley Hospital. He previously served as clinical assistant professor at Stanford University School of Medicine. He was recruited for program development and expansion of service lines in the ever competitive Bay Area markets. Dr. Hong has special interests in global health and works closely with a medical aid group specifically in developing the pediatric neurosurgery services in North Korea, being the first pediatric neurosurgeon working in North Korea at the children's hospital. Dr. Hong received his AB/BS in Philosophy/Molecular Biology from the University of Michigan, his MD from NYU, neurosurgery training at the Wayne State University and his pediatric neurosurgery fellowship at the University of San Diego.