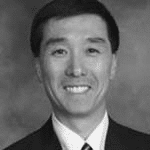 David Chun
Founder & CEO,
Equilar, Inc.
Metro Region: San Francisco Bay Area
Member Since: 2013
David has led Equilar since its inception to become one of the most trusted names in the corporate governance community.  David has been recognized as one of the "100 Most Influential Players in Corporate Governance" by the National Association of Corporate Directors (NACD), the Disruptor Award by 2020 Women on Boards and Outstanding 50 Asian Americans in Business.  David speaks publicly on corporate governance and board diversity matters, including events hosted by The Conference Board, Deloitte, EY, HR Policy Association, KPMG, NACD, NASDAQ, NYSE, The Society for Corporate Governance and Stanford's Directors' College.
David is a Trustee of the Committee for Economic Development (CED) and serves on the boards of the Silicon Valley Leadership Group (SVLG) and the Asian Pacific Fund Community Foundation of San Francisco.  He is on Catalyst's Women on Board Advisory Council, the Silicon Valley Advisory Council of the Commonwealth Club of California, the Women on Boards Advisory Council of the California Partners Project and the Advisory Council of the Angel Island Immigration Station Foundation.  David is a member of Young Presidents' Organization (YPO), Past Chair of the SF Bay Chapter, a founding member of the Council of Korean Americans (CKA) and a former advisory board member of the Wharton Center for Entrepreneurship. 
Prior to founding Equilar, David was a Vice President in the Investment Banking Division of Donaldson, Lufkin and Jenrette, a global investment bank that has since merged with Credit Suisse. Prior to DLJ, David was a management consultant with Bain & Company and also Kenan Systems, a telecom software developer acquired by Lucent Technologies.
David earned his M.B.A. from the Wharton School at the University of Pennsylvania and a Bachelors of Science with Honors in Systems Engineering from the University of Virginia.