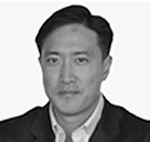 Danny Seo
PARTNER,
CAERUS INVESTMENT ADVISORS
Metro Region: CA
Member Since: 2021
Danny Seo is Founder and Co-CEO of Modern Global Sourcing.  He is also a partner at Caerus Investment Advisors, a multi-family office of predominantly technology executives, and managing principal at Brandview Capital Partners, a commercial real estate investment firm. He has two decades of experience working in the worlds of family offices, hedge funds, real estate debt & private equity, and technology investment banking.
Danny is very active at the Harvard-Westlake School where he was President of the Alumni Board, reporting to the Board of Trustees. Danny also previously served on the Board of Directors for the Los Angeles Police Foundation. 
Danny graduated with honors in finance from the Carroll School of Management at Boston College and holds an MBA from UCLA's Anderson School of Management.